Best Cordless Drills of 2023 – Reviews and Buying Guide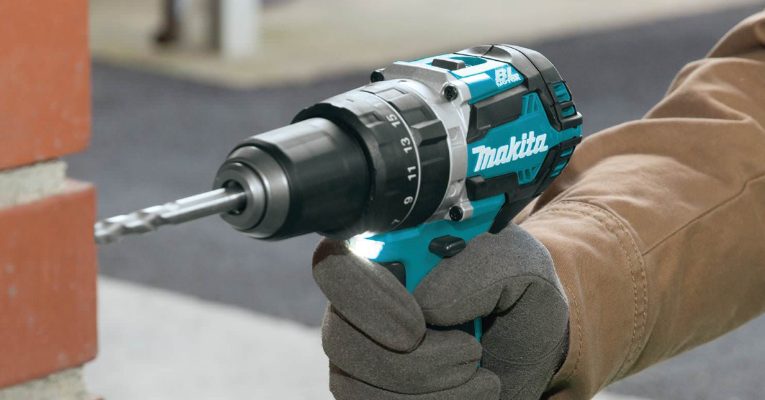 Home construction used to be so tedious that it would take weeks to finish large projects. Drills made it easier and faster from small drilling tasks to full home renovations. Drills are not only able to drive holes into a surface but most drills today can be attached to a drill bit to use for driving screws into the holes created by the same drill.
Another feature that some do-it-yourselfers and professionals in the field are after are cordless drills that don't have to be plugged in directly to a power source. Cordless drills allow movement within the workplace and with no power cords, there will be nothing to drag around and limit your reach. These drills also allow small jobs like installing screws on the walls for picture frames, fixing wobbly parts on furniture or furnishings, and more. It's definitely a staple power tool that one should have in their homes.
There are many drills that could cost one a few hundred dollars but some that you'll see here are ones with the best value for money. Not only that, you also need to consider the usability of the drill if it's easy to operate and if it will help you get the job done without any hiccups along the way.

Buying Guide for Best Cordless Drill
In a sea of different makes and builds of cordless drills in the market, you will learn various features of cordless drills that make them fly off the shelves. We'll also be looking into some brand models that are given high reviews by professionals who made use of the following.
Cordless drills features to look for
Cordless drills rely on lithium-ion or Li-On batteries that are rechargeable. Aside from the fact that you'll save money from avoiding continuous purchasing regular batteries, rechargeable ones are made to power up cordless drills carrying motors with 450W or more. Those with 18 volts produces more rotational force as well. Look for drills that are capable of keeping charges for a very long life.
The drill power you need will depend on the task that needs to get done. Cordless drills with more torque will definitely be suitable for woodworks or stone. Those with a lesser amount of torque are for light to moderate drilling jobs. If you want those that are heavy-duty, they have about 450 inches per torque round.
The sizes of chuck for drill bits
           Chuck sizes vary. The chuck is the part of the drill that holds the shanks of the drill bits. Since the shanks are also varying in sizes, it's important to get one that will accommodate large or smaller drill bits. It's also a telling sign that the larger the drill chucks, the more power it has.
           The cordless drill should a have built-in speed settings for determining the revolutions for minute or RPM. your drill should have two option for low and high-speed settings are 0-400 and 0-1300 to get the most control of your equipment.
The cordless drill should also be lightweight with an ergonomic handle so that it'll be easier to use and your fingers won't grow uncomfortable after a long-term use.
Check the other components that came with the cordless drill. Other than the drill or driver, it should also have the charger, the battery, bits, and screws. There are other models that don't come with some of these accessories.
            Such equipment like cordless drills come with different terms of warranty from 2 years to a lifetime. Check to see of the warranty covers both the drill and the battery since those two components tend to get damaged first.
Top Picks for the Best Cordless Drills
The Makita XT269M is the perfect drill for any kind of professional use. You can never go wrong with a driver and drill in one packed with 18V of Lithium-Ion and runs on brushless motors. Get driving, drilling, and fastening done like a pro would! It comes with a ½ inch of driver-drill in full metal for woodworking, masonry, and metalworking. Even when slapped with a 4.0Ah battery, it still only weighs 3.3 lbs. This 2-piece kit lays down the full force of torque at 1,500. With both components having more runtime, tasks are continuous, making sure that you'll be able to get more tasks done.
Pros
Both drill drivers are powerful with a battery that lasts long
The performance is smooth
Has plenty of torque
Cons
Battery broke after 3 months
For the cordless drill with the right amount of RPM, the Dewalt DCK281D2 is just the thing for you! Compared to brushed motors, you can deliver tasks faster up top 57% because of its extra runtime. With added 33% more to the lithium-ion batteries plus gauge for the fuel, you'll be able to do more. It is equipped with LED lights for when working with dark environments. The kit includes the following: a 20V DCD790 Max; a drill and driver in ½ inches, a 12V-20V in DCB112M; Max impact driver at 20 V;  a battery charger in 12V-20V; plus a 2.2Ah battery for your projects.
Pros
Good for light to medium projects
Batteries have a gauge to tell how much power is left
Has more power and torque for different projects
Cons
The chuck began to wobble after 2 months of use
Milwaukee delivers a high-performing drill in the form of 2897-22 M18. This is an impact driver and a hammer drill making it a powerful combination. The M18 Hammer Drill has an RPM of 2000 and a massive 1200 lbs of torque designed for heavy-duty projects. The M18 Hex Impact Driver at ¼ inches still proved to be one of the most powerful with an in-lbs fastening torque at 1800. It features its own brand of technology, using a brushless motor (Powerstate) and a battery technology (Redlithium) that gives the motor an extra boost in life, power, and runtime. The whole set includes the following: ½" hammer drill/driver; a longer-lasting battery pack; ¼" impact driver; multiple-voltage charger, a bit-holder; and a storage case.
Pros
The battery pack is insanely holding power like it's not going to run out
Well worth the price
Driven thousands of screw in one charge
Cons
Conclusion
The best cordless drills across 2021 included in the buying guide are just a few of the many drills that have the potential to make your job easier. Each component must first be scrutinized if you're an experienced cordless drill user. For beginners, it's best to make your research and read reviews to be able to see which ones will fit your needs the best. Ask the right questions and never be afraid to put your foot down when it comes to quality when choosing the best cordless drills.